For this week's blog post, I chatted (through e-mail) with up-and-coming journalist Emma Carew, the driving force behind a new Web journalist of color spreadsheet.
Recently, there seems to be an ongoing conversation about diversity in our newsrooms (especially Web newsrooms) again. One of the results from that conversation is the spreadsheet you created. Can you describe this project and how it came about?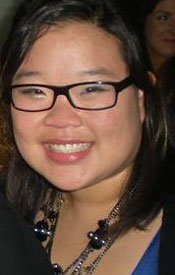 Following Retha Hill's post on MediaShift IdeaLab about diversity at recent ONA and NewsFoo conferences, I was excited to weigh in during the Twitter chat on #mediadiversity. People mentioned hearing, "we can't find any qualified minorities," for speaker presentations and conferences. I was shocked to hear this, because I could have easily listed a dozen or more journalists of color doing amazing things with journalism and the Web — these are people I look up to, who have mentored me. We all left the chat on Twitter promising to take action and spread the good word. A few days went by and when no list to promote these fine folks appeared, I knew it was something that I could initiate. By reaching out to my network, we were able to assemble about 75 names, all top-notch journalists of color working with journalism and the Web. Anyone looking to put together panels of amazing journalists looking to share their story, no longer has an excuse for putting together an all-white, all-male conference.
How have the names been selected? What has been the process? Is there a general criteria for who makes this list?
About eight contributors are continuing to cultivate the list, which is open for public viewing. Anyone can nominate themselves or others by contacting one of the authors. Our loose criteria have been these: journalists of color, doing great work in Web journalism, and who would have something interesting to share on a panel. The goal is to identify as many Web journalism rock stars of color as possible.
NOTE: Full-disclosure, I am one of the eight that curates the list and am also hosting the spreadsheet on my server. Others include Sharon Chan, Michelle Johnson, Doug Mitchell, Juana Summers and Benet Wilson.
What is your vision, your goal for this project? What would you like to see happen here?
My hope would be to see better representation of journalists of color, both as attendees and speakers, at journalism conferences such as the UNITY organizations, SPJ, ONA and IRE. The leadership of these associations have a great opportunity to widen their circles. I'd love to see the project embraced and promoted by the national journalism leaders. Diversity shouldn't only be a priority for the UNITY groups.
Diversity is more than ethnicity. Is there any thought to expanding the spreadsheet to include gay/lesbian, women or other communities that are under represented in our newsrooms?
I definitely agree, and we are certainly open to representing diversity of all types. In the current setup, there are eight authors who are collaborating to keep the list organized and "vet" the names when we come across an unfamiliar name. We currently have representation of some kind from all four UNITY organizations. If there are leaders (official or unofficial) from NLGJA or other journalism associations who would like to get involved, please contact us.
So what has been the reaction to your project so far?
I think it's been well received in the smaller UNITY org circles. The list is growing slowly and each of the authors has continued to reach out to leadership in our respective associations. It's an important time for the list to be circulating and continue the conversation with summer journalism conventions coming up.
What have you learned from the project?
Working on this project has been a great reminder of a few things. First, being that it's not enough to idly sit by and try to tweet the the change you want to see. At some level, you have to just take a leap and try. This project has also been a good reminder of the importance of good mentors. This project would not have gotten off the ground as neatly or quickly had it not been for some excellent guiding hands.
Tell me a little about your journalism background. I hear you recently took a new job.
I got my start in journalism at a high school program called the Urban Journalism Workshop, now called ThreeSixty Journalism. During college, I interned at the Star Tribune, the Pioneer Press, the Washington Post and the Chronicle of Higher Education, mostly focusing on business, education and data journalism. I spent six months working for the Chronicle of Philanthropy working on data projects, especially on how to best present them online. Next week I will be joining the startribune.com team as a home page producer.
The struggle for journalism diversity has gone for years, decades even. How have you personally benefited by those who have worked hard for diversity?
The program I got my first start has its roots with the Twin Cities Black Journalists association (our local NABJ chapter). From the start, I was surrounded by talented journalists of color who had an interest in my success. Being a member of AAJA for six years has filled in the gaps of all the things they forget to teach you in J-school: networking, mentorships, how to be a great intern, and how to fight for the things you believe in. I'm grateful to those who have blazed the trail before me, and I'm excited to continue in their path. There's still a lot of work to be done around diversity in the media.
When I can, I like ending my interviews with journalists with the same question… In an environment of furloughs, layoffs and budget cuts… where we work more with less… in these 'tough times,' where we are in constant evolution… Why are you a journalist?
Unfortunately as a first-year reporter, these times are the only ones I have ever known firsthand. I remain an optimist, especially the more I move toward digital and multi-platform work. I firmly believe in the need for excellent journalism in our communities, for it's role as a watchdog and the art of our storytelling. I became a journalist because it was the only career I have ever considered. I remain a journalist because I know our work is far from done.
Thank you so much Emma. You should be really proud of the work you've done, especially this project.
Robert, thanks so much for all your work on this. It's been a great experience and I hope to see its success play out.
Robert Hernandez is a Web Journalism professor at USC Annenberg and co-creator of #wjchat, a weekly chat for Web Journalists held on Twitter. You can contact him by e-mail ([email protected]) or through Twitter (@webjournalist). Yes, he's a tech/journo geek.